Conference Venues
The conference will be held at Yellowknife's two main hotels: the Explorer Hotel and the Chateau Nova Hotel. The two venues are located on adjacent properties within 5 minutes walking distance of each other. Both hotels are close to the downtown area, walking trails, the Prince of Wales Northern Heritage Centre, the Legislative Assembly and the Somba K'e Civic Plaza.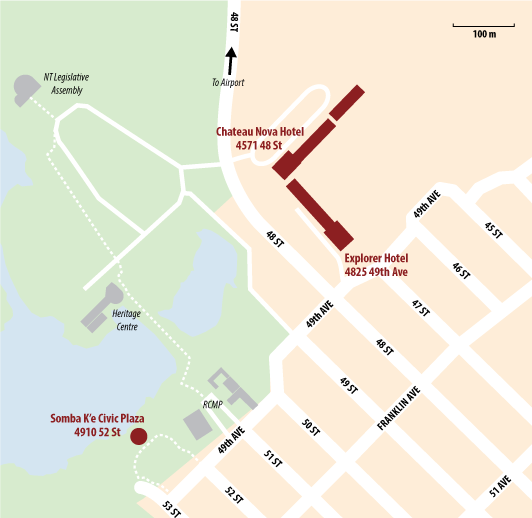 Chateau Nova Hotel
Built in 2016, Chateau Nova Hotel boasts a modern conference centre with high ceilings and window-lined walls to let in the natural light.
Chateau Nova Hotel will be hosting the 12 IKC oral presentations. The main Lecture Hall will be the Caribou Room, with Lynx Room as the overflow room, if necessary.